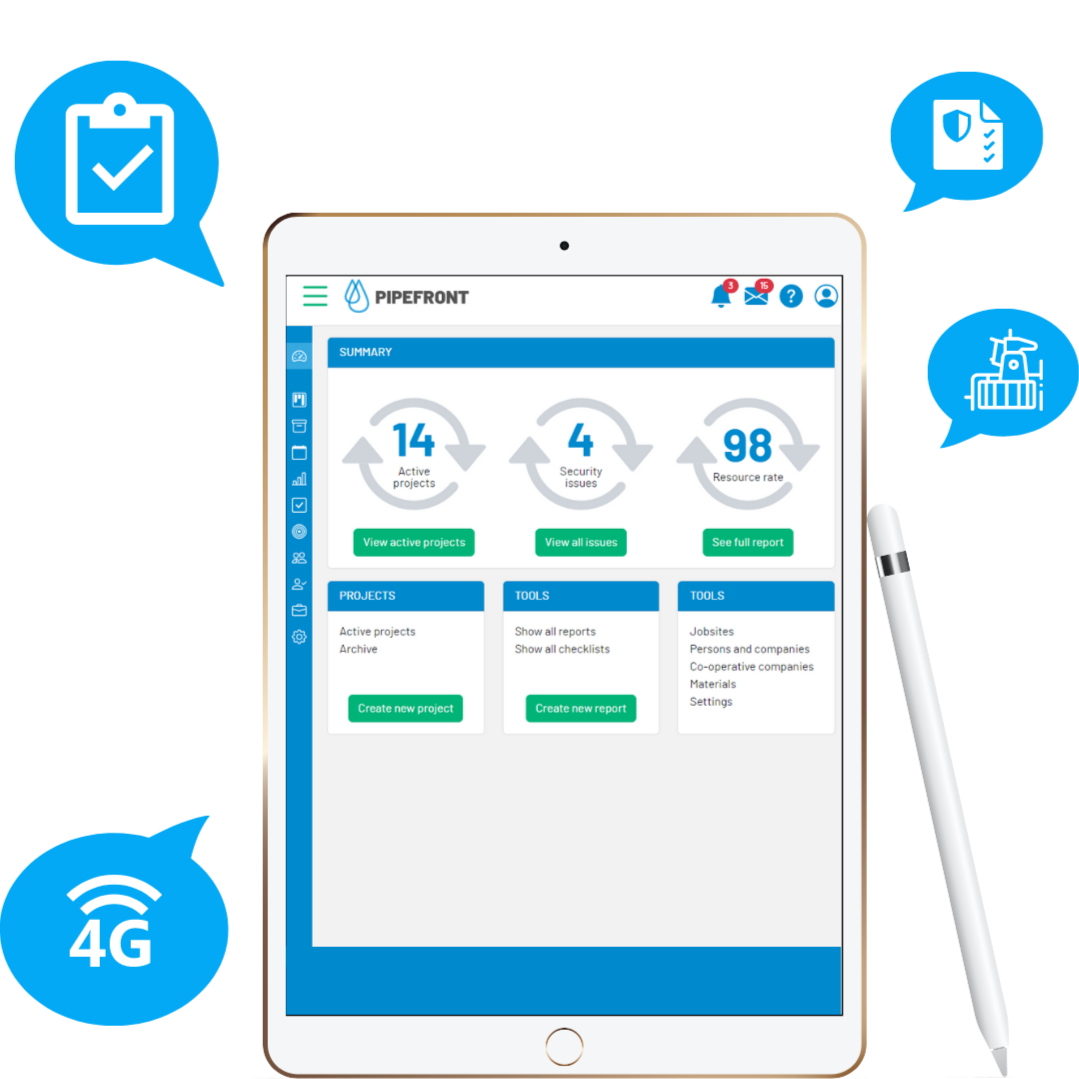 ---
Pipe Rehab. Cloud Connected.
Manage all your jobsites, projects, installers and inspections in one unified platform. Oh, and did we mention you can also integrate your camera directly to our platform?
---
---
Fresh breath of productivity.
Ridiculous amount of features, but not single useless one. We know the industry, and we know the game. That's why Pipefront was made. To save you time, up your quality, develop your processes and systems.

Ultimately, to up your game.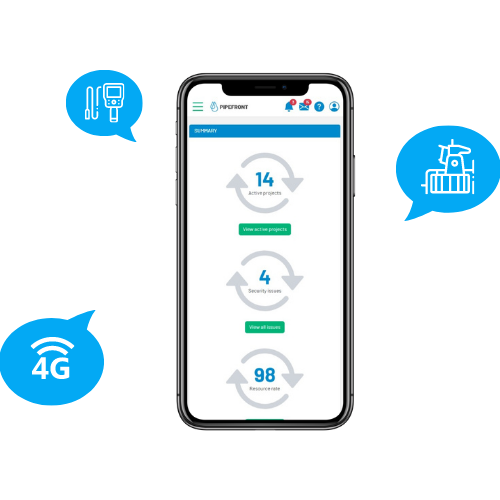 No more failing apps and recording errors.
Rid of USB drives and emailing videos or OneDrive links to customers. All this is built-in. And you'll be able to integrate a LTE connected inspection camera directly to the system as well.

Secure, automated workflows and storage built-in.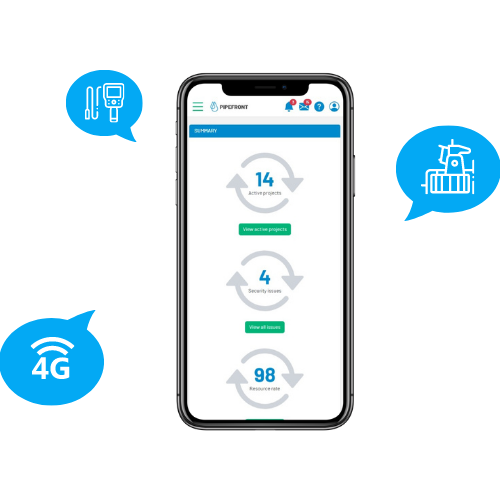 No more blindsided or low-manned jobsites.
With Pipefront, you'll always have a clear view of who is working on what, what needs to be taken care of and when - and the Pipefront makes sure, that you stay in the loop at all times.

Your team is always up to date with Pipefront Installer App, too.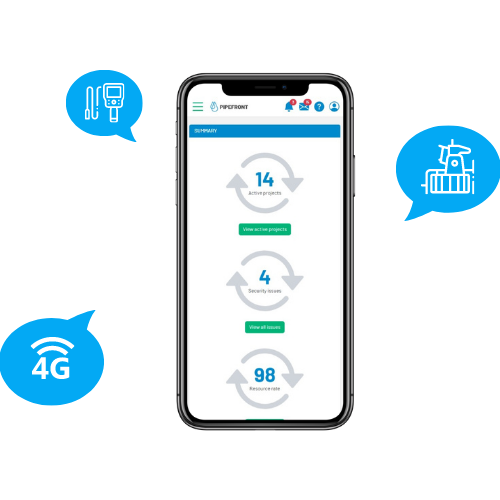 Processes you can rely on. Every time.
Who approved that inspection recording? Who installed this liner? When was that line inspected? Who took care of the CCTV footage? What pipe is this footage from?

Hello Pipefront. Goodbye the constant pain in the ass.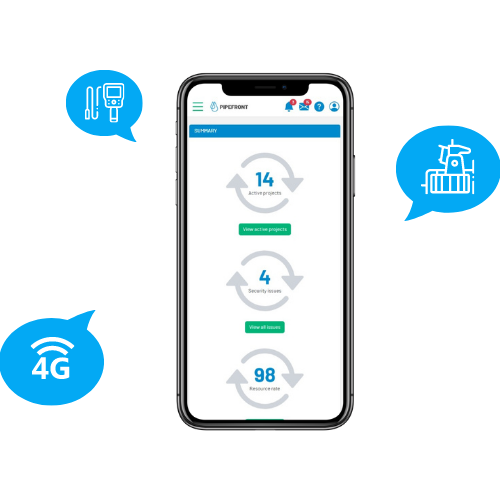 Messaging made easy, as it should.
Secure, archived messaging between all parties - management, installation teams, property managers and other stakeholders. Right inside the platform you already use for everything else.

No more WhatsApp, Slack, Email and other untraceable chaos.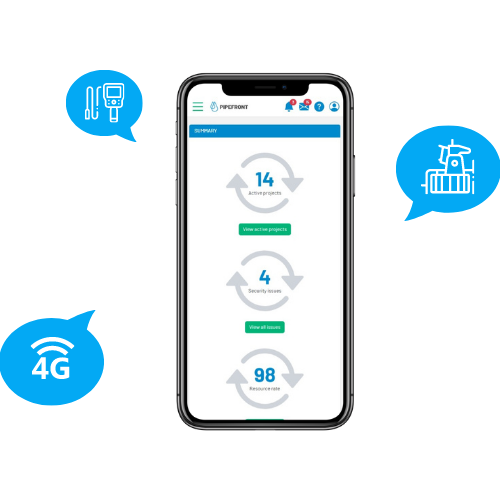 Guidance as a backup, not a problem.
Pipefront is built from ground up to support understandable, smart project structures. Got 122 different pipes to inspect, clean and reline? Noooot a problem. It's clearly mapped, and tagged as you progress on the jobsite.

Checklists, process manuals and other documentation built-in.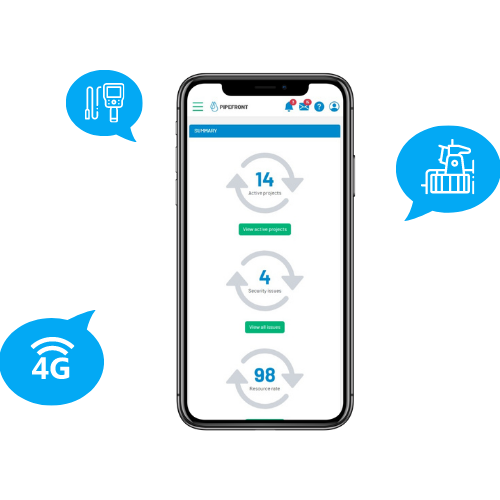 Professional code, for everyone.
The coolest part is that we know you had a life before us, so we designed a process where we can easily import your existing footage storage and other project information to the platform. Truly, everything in one place.

And we'll even do it for you, when you join us!
---
---
Clear boundaries, intertwined.
As we have pipe rehab background ourselves, we knew from the very beginning that no single solution would cut it in this industry. So we built both worlds, giving the management and the field teams what they need. And then we connected these two in just the right places.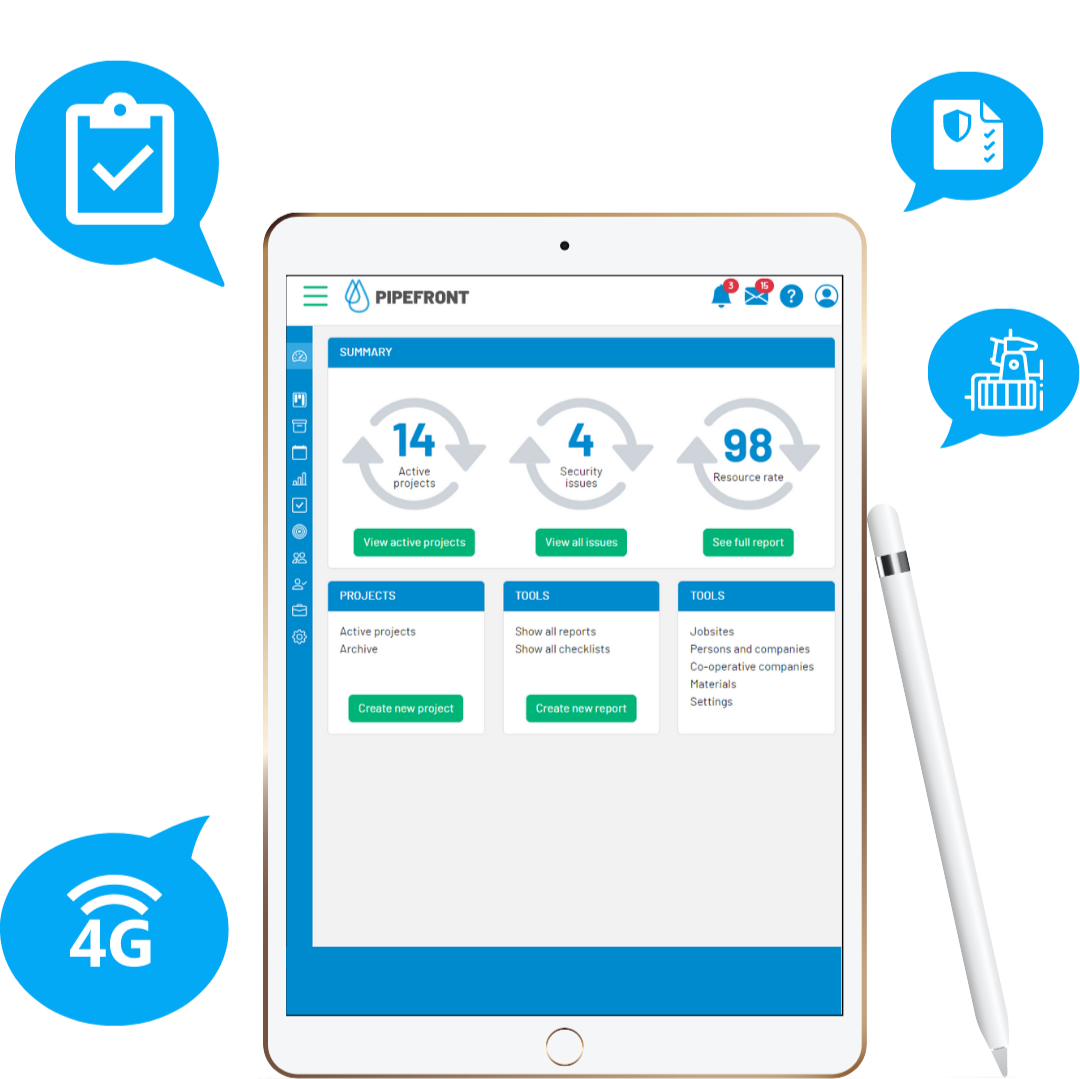 FOR MANAGERS
Run your whole field business directly on one platform. Follow up with installers' schedules, make sure checklists are being accounted for and deliver reports and information smoothly to external partners.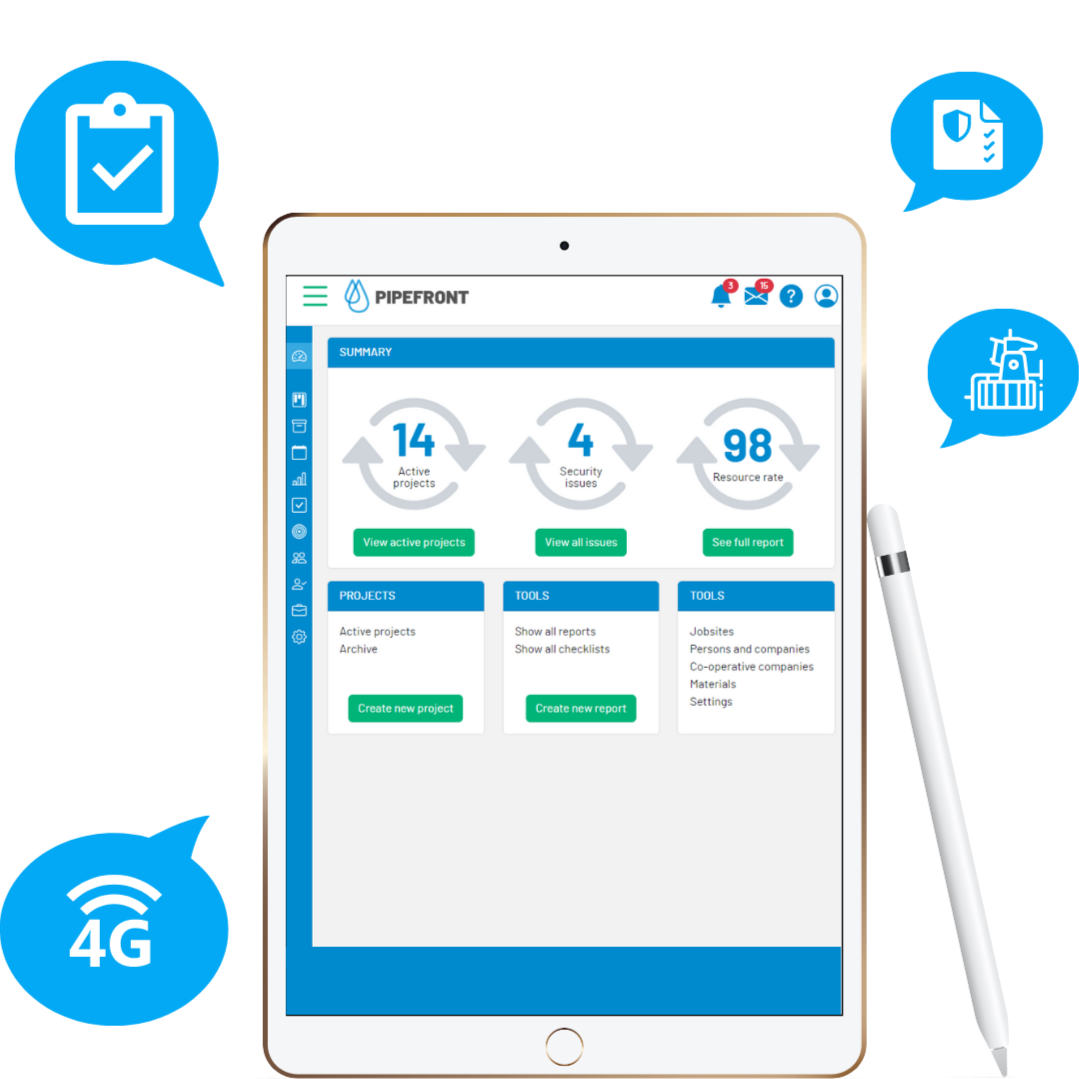 FOR INSTALLERS
Stay on top of whats next. Jobsite details, plans, drawings, task-specific checklists and guides to make your days easier and releases brain capacity. No more inspection recordings lost or mixed up on USB drives.
---
---
Tech like never before.
Pipefront™ integrates a powerhouse of an inspection camera right in to the system. With a two-way sync, you'll be able to push video recordings, report templates and checklists from Pipefront™ in to the camera live over 4G or Wi-Fi connection, and vice versa.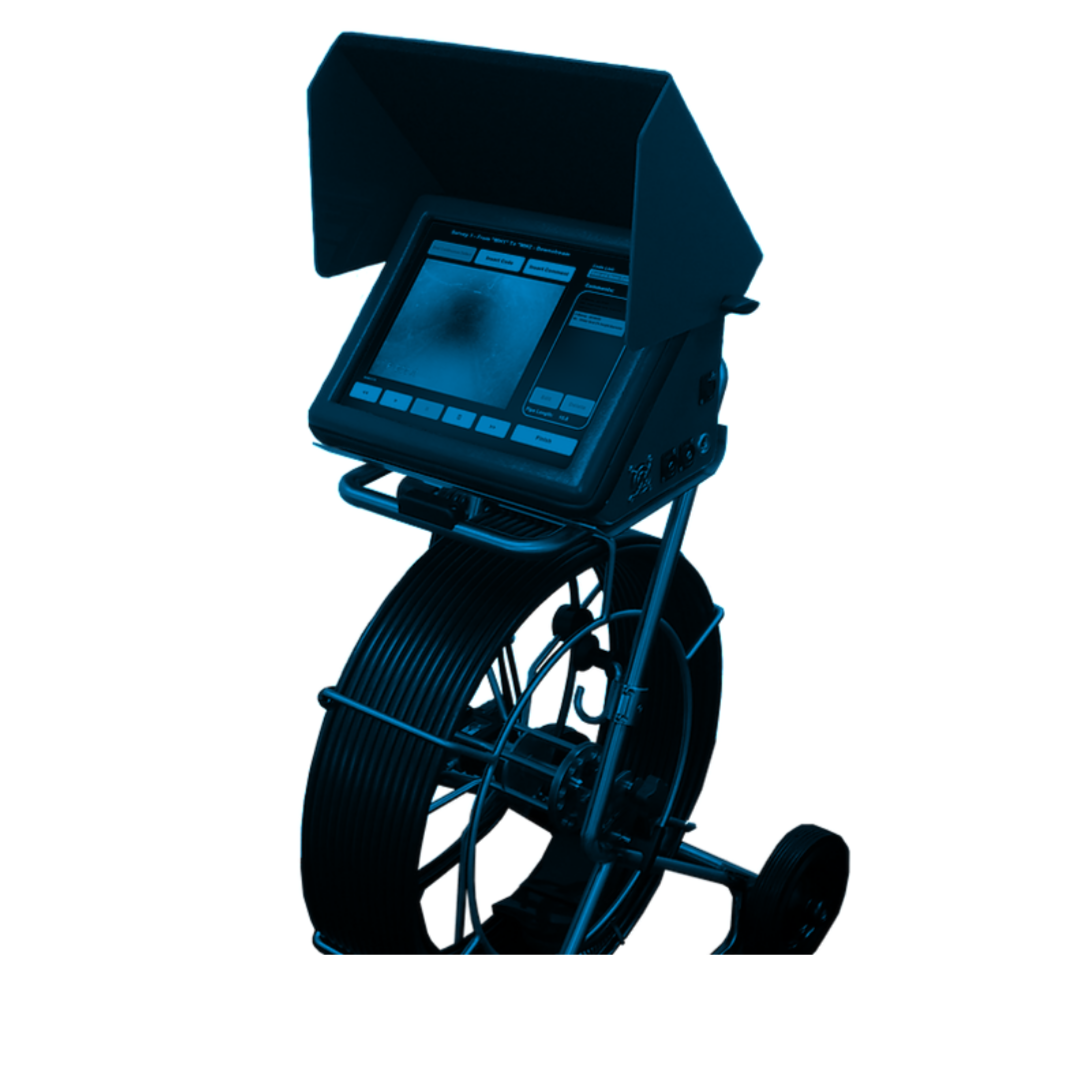 On-the-field possibilities are mind-blowing.
---
Interested in beta?
At this moment in time, Pipefront™ is in beta testing phase. If you are interested in becoming a beta user, please register your interest by filling up the form below.

Please note that we require company information as well, to make sure you qualify for the beta testing program.
---
Advanced systems. Simple pricing.
We want to bring Pipefront to everyone's reach, so we are pricing it accordingly. Choose the pack matching your level, and let's rock!

Oh, we'll also point a personal Success Manager for you, who will walk through on-boarding with you.

Pricing will be revealed as we move out of BETA and go live in:
April 2022
---
Don't miss out.
While you're here, you should definitely subscribe to our weekly newsletter, "No Drain, No gain".

Submitting your email address below we'll send you a bunch of super useful tips to support your drainage company.

We promise never to spam you. Oh, and you can quit any time. © Pipefront 2022. All rights reserved.
---
Thank you!
Thank you for registering your interest in Pipefront™. We'll be in touch with you shortly.

Have an awesome day!